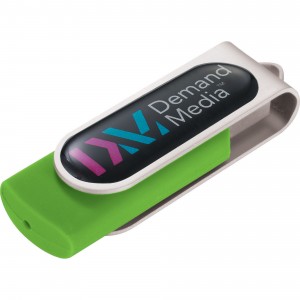 Tired of the same old boring pens, coffee cups, sticky notes and key chains that you have been using for your promotional needs all these years? Want to giveaway something your customers will be excited about and use all of the time? Promotional usb drives are more affordable than you think.
Also known as thumb drives or flash drives, usb drives are widely utilized, which makes them a great pick as a promotion or impressive giveaway. About a decade ago when flash drives newly arrived on the promotional products scene, even the smallest memory level like 512 megabyte or 1 gigabyte were expensive. Now these small memory capacities are practically obsolete. With the great demand for this product, prices have fallen significantly over the years.  It's now more affordable than ever to purchase promotional usb drives at memory levels of 4gb, 8gb, 16gb and beyond!
A multifunction usb pen drive  is a pen, stylus and memory chip all in one gift! As a corporate gift or holiday gift for your VIP clients you can't go wrong! You can customize a pen drive with your logo or season's greetings message. Packaged in a gift box, it's ready to go and easy to mail.
If you need custom printed flash drives fast, we offer free rush service on many popular styles. These drives are available in a huge variety of colors with new, trendy colors being added to stock inventory all of the time. We can color print your logo on most styles. For a more "high end" feel, many promotional usb drives can also be laser engraved. Check out the amazingly beautiful results of an epoxy dome imprint on a flash drive: bring your 4-color process or photographic artwork to life with this eye-catching imprint method